15% OFF 6-PACKS FOR THE FAM • 20% OFF 12-PACKS, GREAT FOR PARTY GIFTS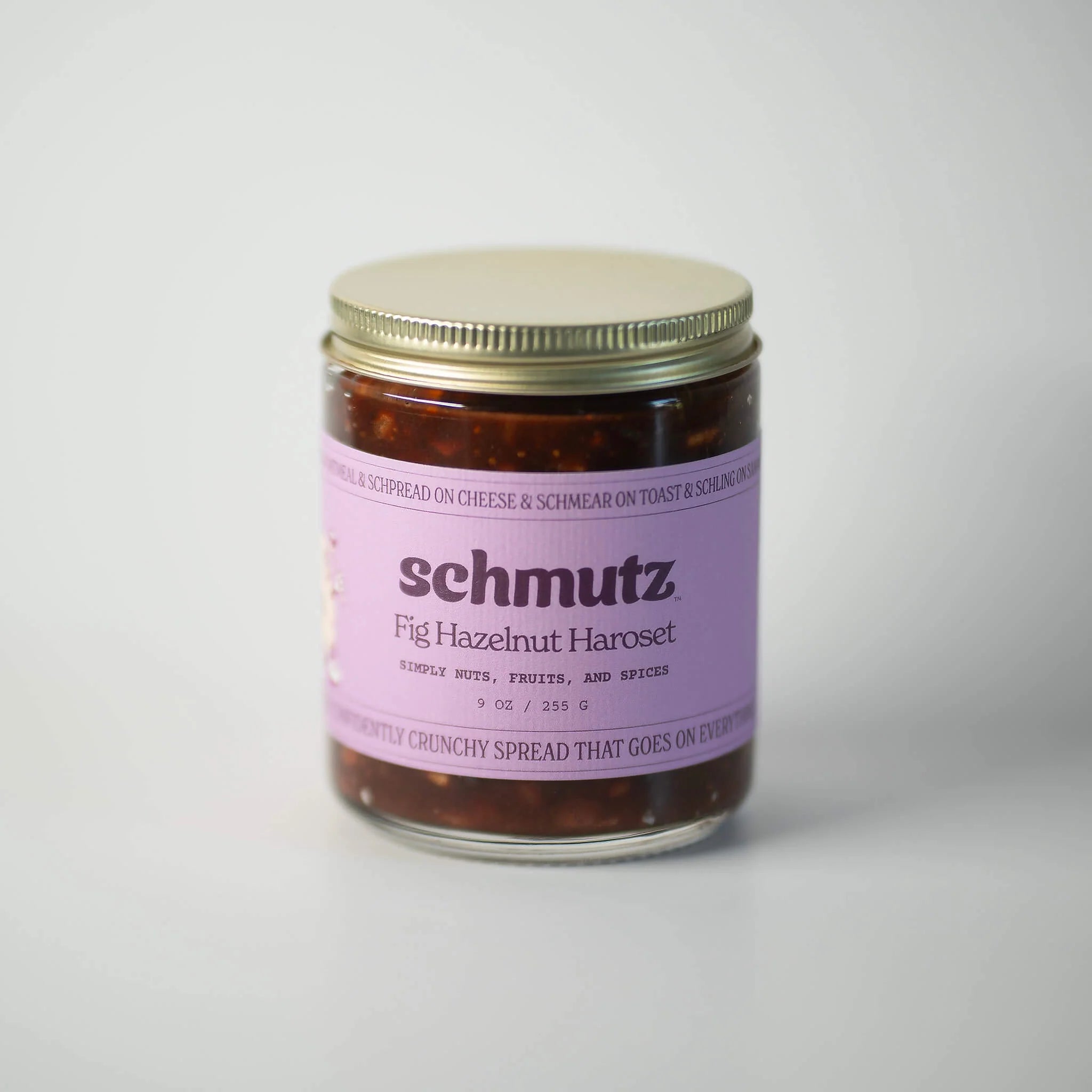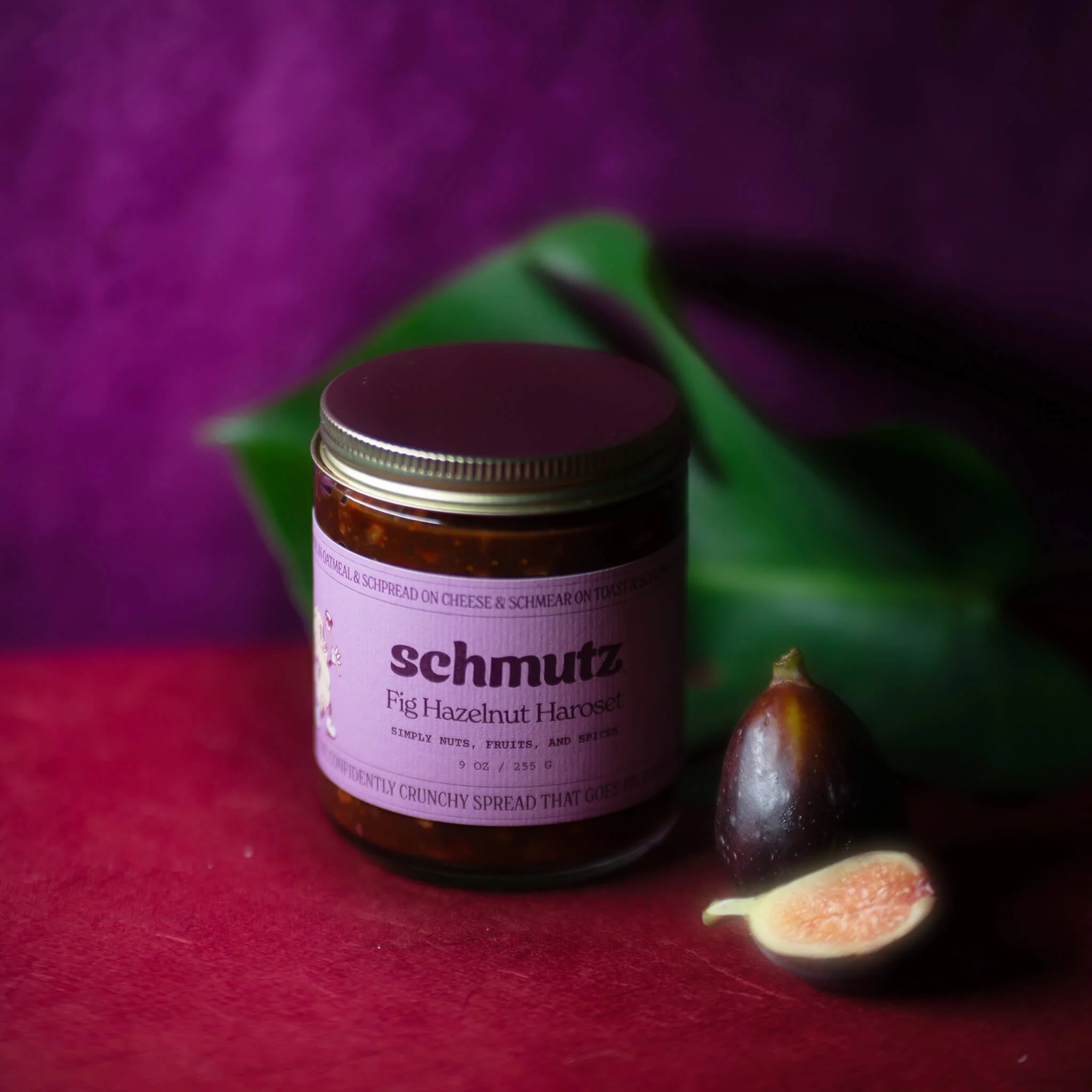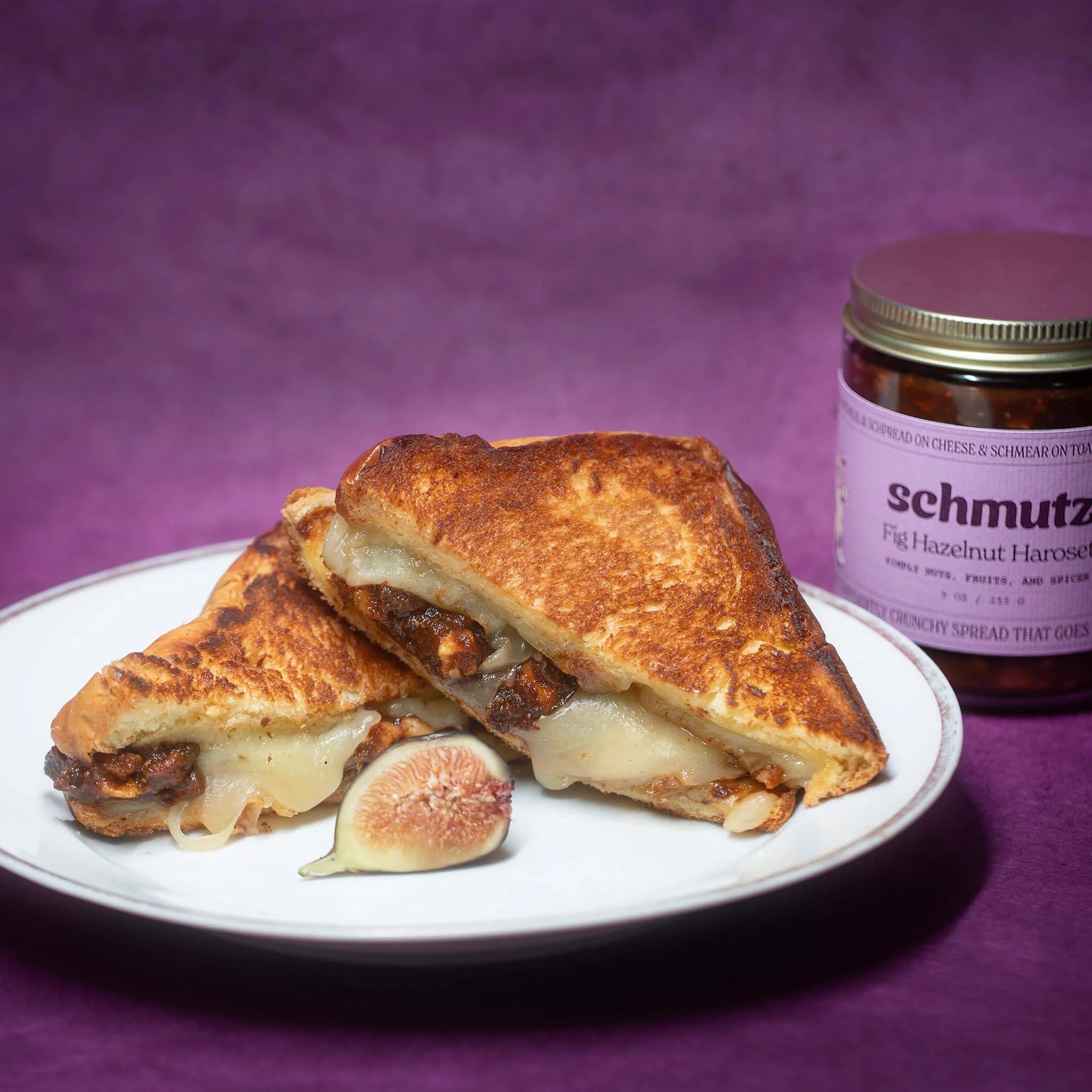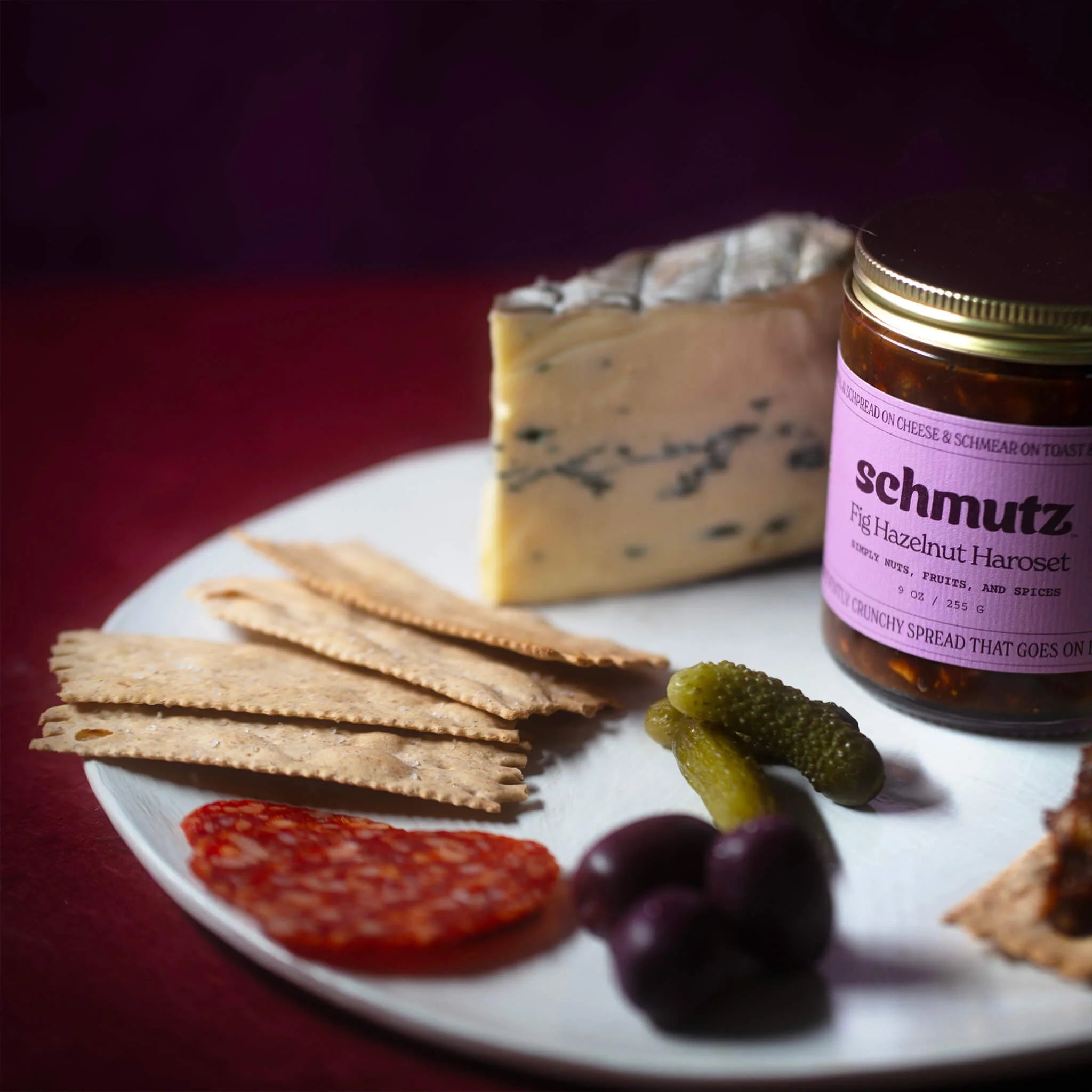 (Normally $18/Jar)
Haroset is a crunchy spread made of just nuts, fruits, and spices. This bold, floral flavor blends simmered figs, rich hazelnuts, and citrus notes: ideal to brighten every bite.
This haroset brings a little sophistication to those everyday moments: a grilled cheese or PB&J, an evening cheese board, vanilla ice cream, a piece of grilled meat.
600 years back, Italian rabbi Obadiah ben Abraham introduced one of the first recipes for fig-hazelnut haroset. He said it was inspired by the holy texts, we say "it tastes good."
Apple Puree (Apples, Vitamin C), Hazelnuts, Figs, Apples, Lemon Juice, Dates, Vanilla, Spices, Salt. CONTAINS: Tree Nuts
Serv. Size 2 tsp (28g), Servings: 8. Amount per serving: CALORIES 60, Total Fat 3.5g (4% DV), Saturated Fat 0g (0% DV), Sodium 25mg (1% DV), TOTAL CARB 7g (3% DV), Dietary Fiber 1g (6% DV), Sugars 6g, PROTEIN 1g. Percent daily values (DV) are calculated based on a 2000 calorie diet.
Here's how Schmutz stacks up
Get a little Schmutz in your inbox
Our last drop sold out in 48 hours. Stay up to date on new drops and content.