15% OFF 6-PACKS FOR THE FAM • 20% OFF 12-PACKS, GREAT FOR PARTY GIFTS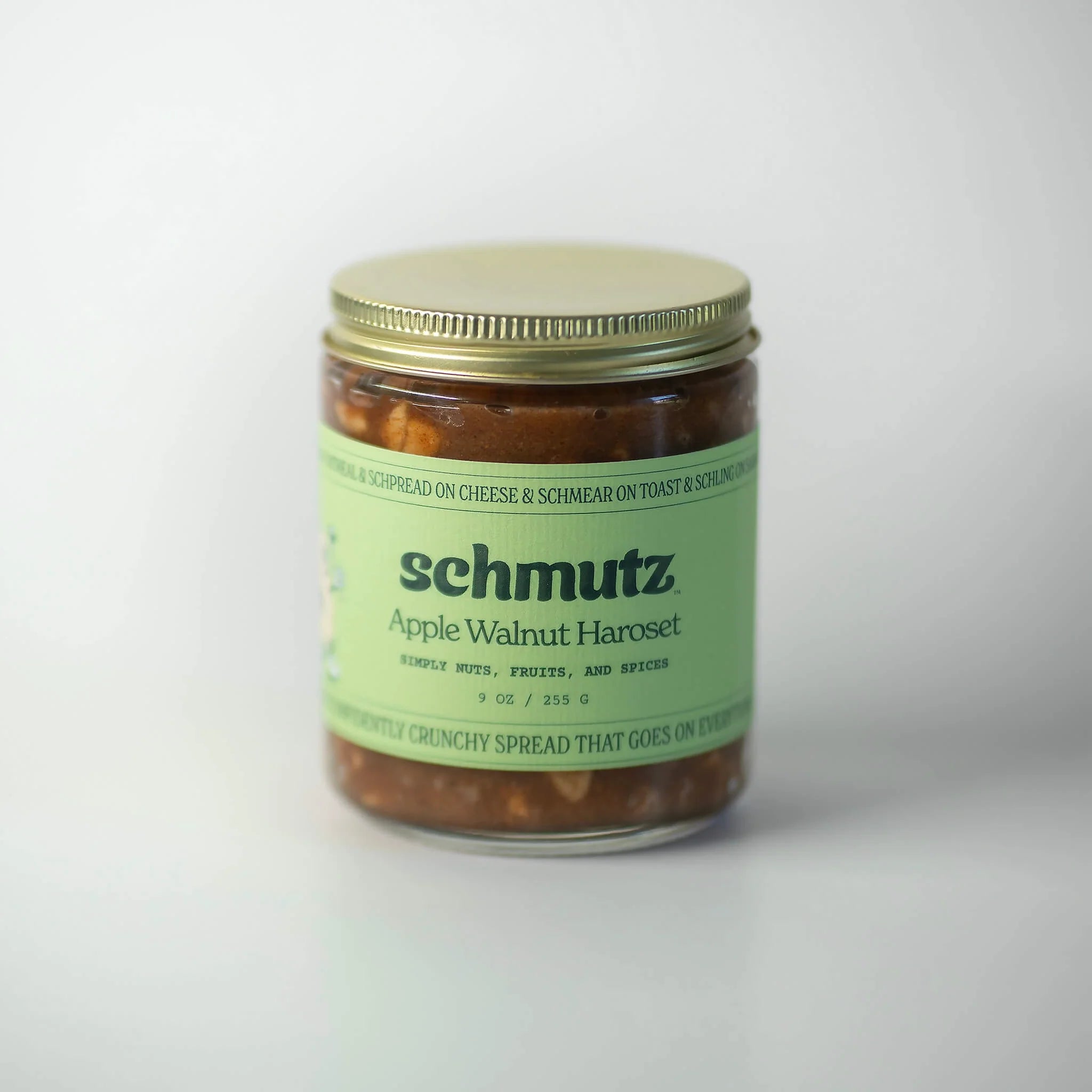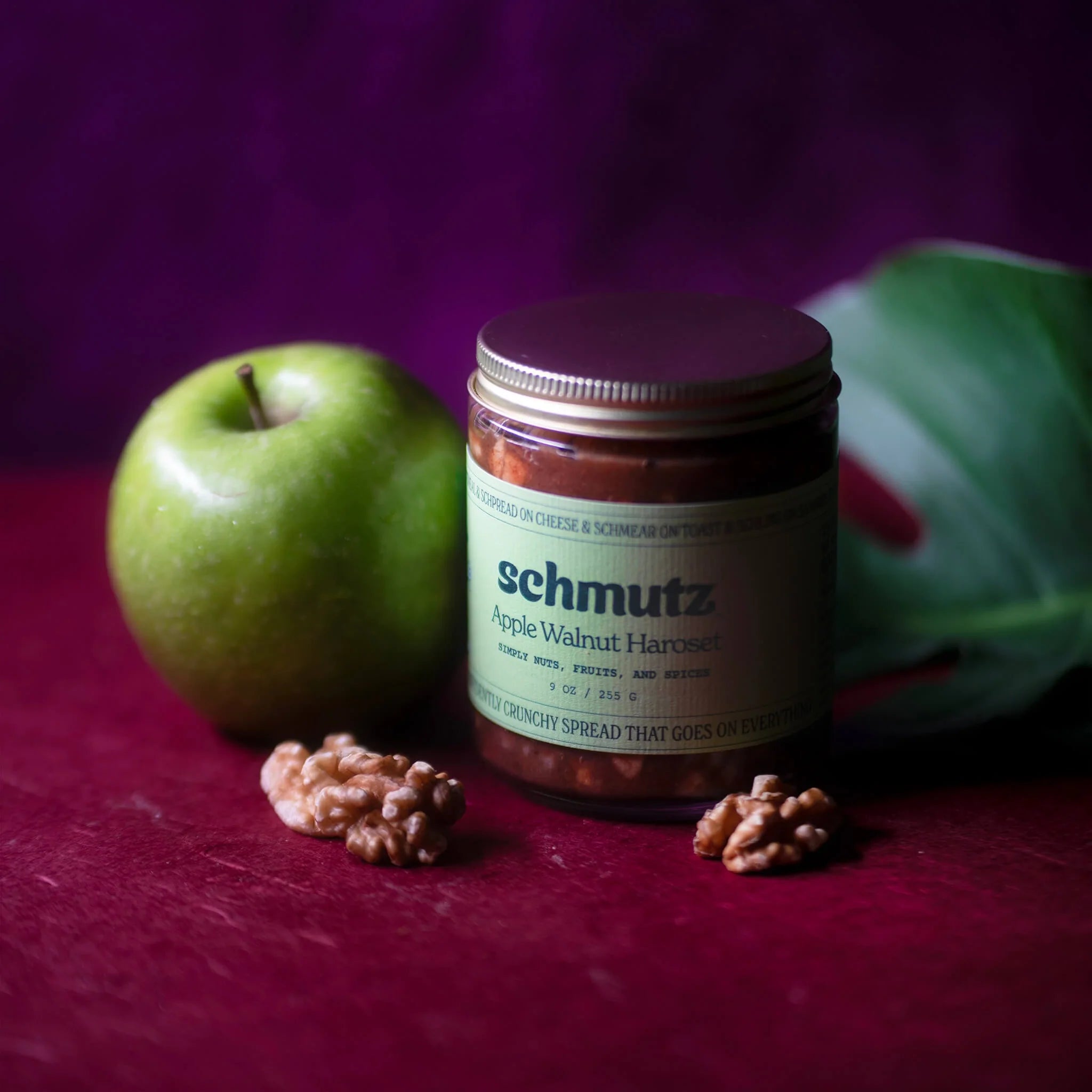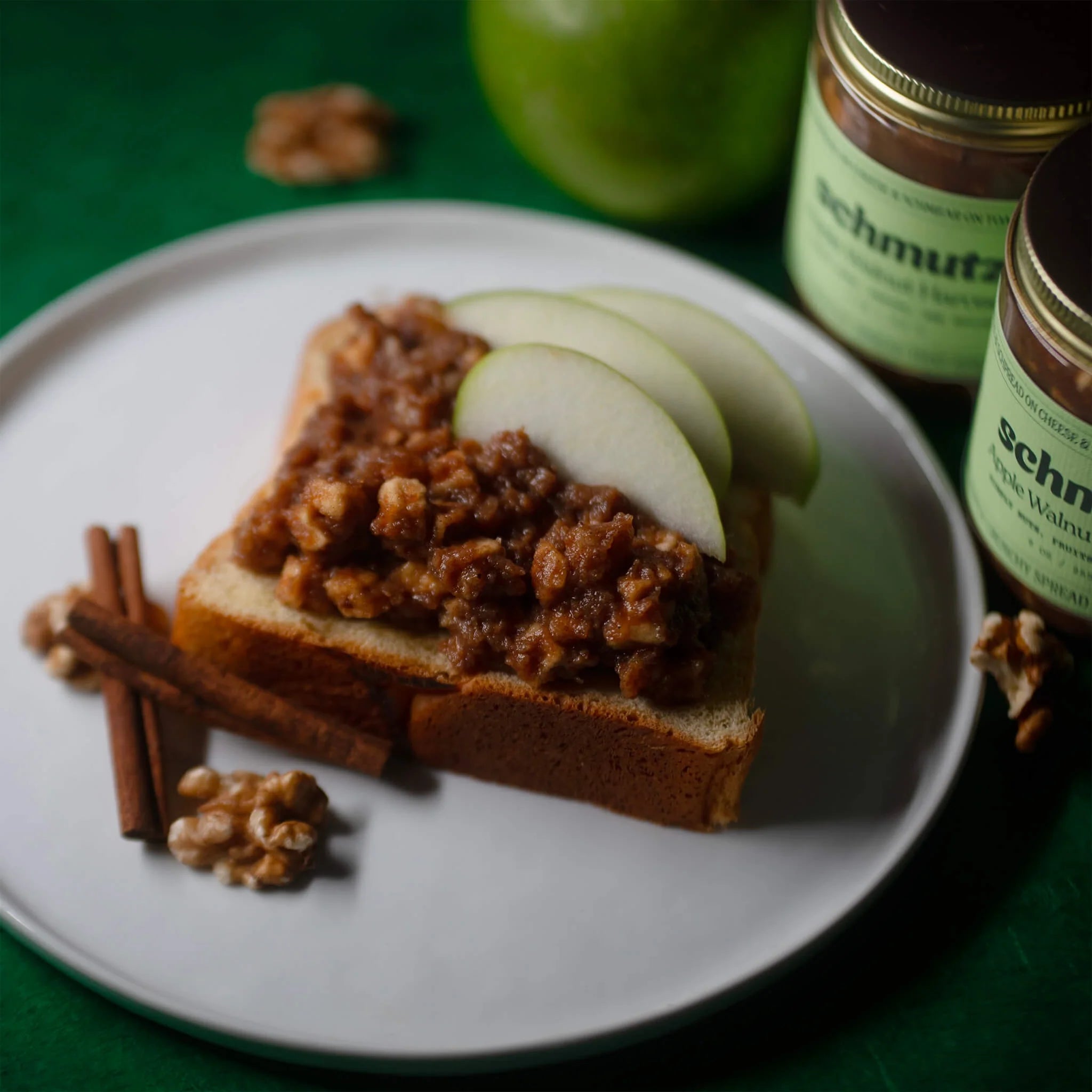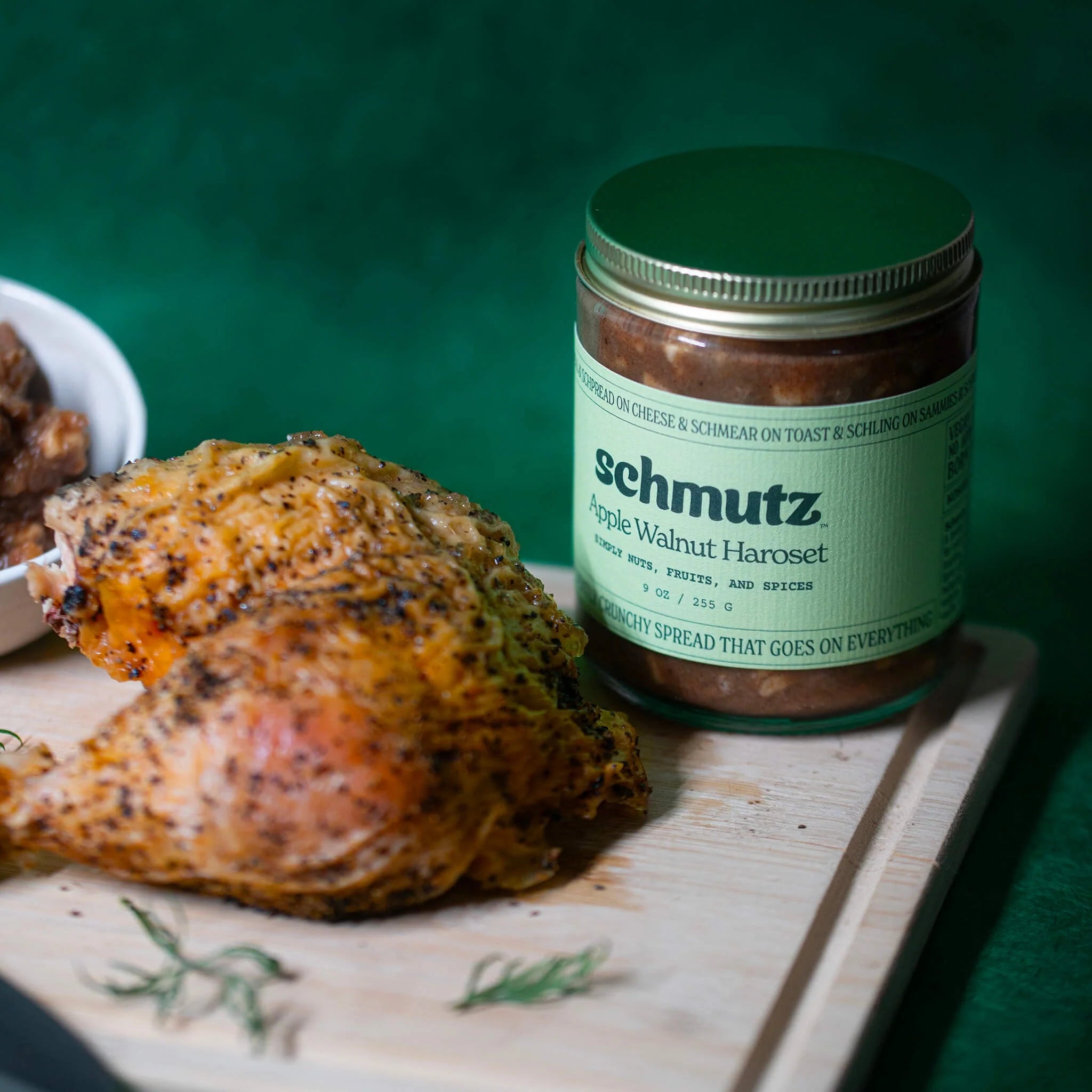 (Normally $18/Jar)
Haroset is a crunchy spread made of just nuts, fruits, and spices. This homey flavor screams "apple pie in a jar," balanced by walnuts, dates, and cardamom, all for one aromatic crunch.
This luscious haroset brings a cozy, spiced crunch to crepes, rotisserie chicken, a morning smoothie — but we love eating it out of the jar.
A third-century rabbi deemed apples integral to haroset: a symbol of Eden. Our founder's ancestors in Eastern Europe did the same, pairing apples with walnuts and carrying the recipe to NYC.
Apple Puree (Apples, Vitamin C), Walnuts, Dates, Apples, Lemon Juice, Vanilla, Spices, Salt. CONTAINS: Tree Nuts
Serv. Size 2 tsp (28g), Servings: 8. Amount per serving: CALORIES 60, Total Fat 3.5g (4% DV), Saturated Fat 0g (0% DV), Sodium 15mg (1% DV), TOTAL CARB 7g (3% DV), Dietary Fiber 1g (4% DV), Sugars 5g, PROTEIN 1g. Percent daily values (DV) are calculated based on a 2000 calorie diet.
Here's how Schmutz stacks up
Get a little Schmutz in your inbox
Our last drop sold out in 48 hours. Stay up to date on new drops and content.